We only had 3 days to spend in Bali, so I researched the top spots to go there. I had a planned itinerary, but when we got there we didn't follow it exactly. We ended up hiring the driver that our hotel originally had sent to pick us up, so he drove us around for all 3 days. Here's my top favorite locations & activities in Bali.
ULUWATU TEMPLE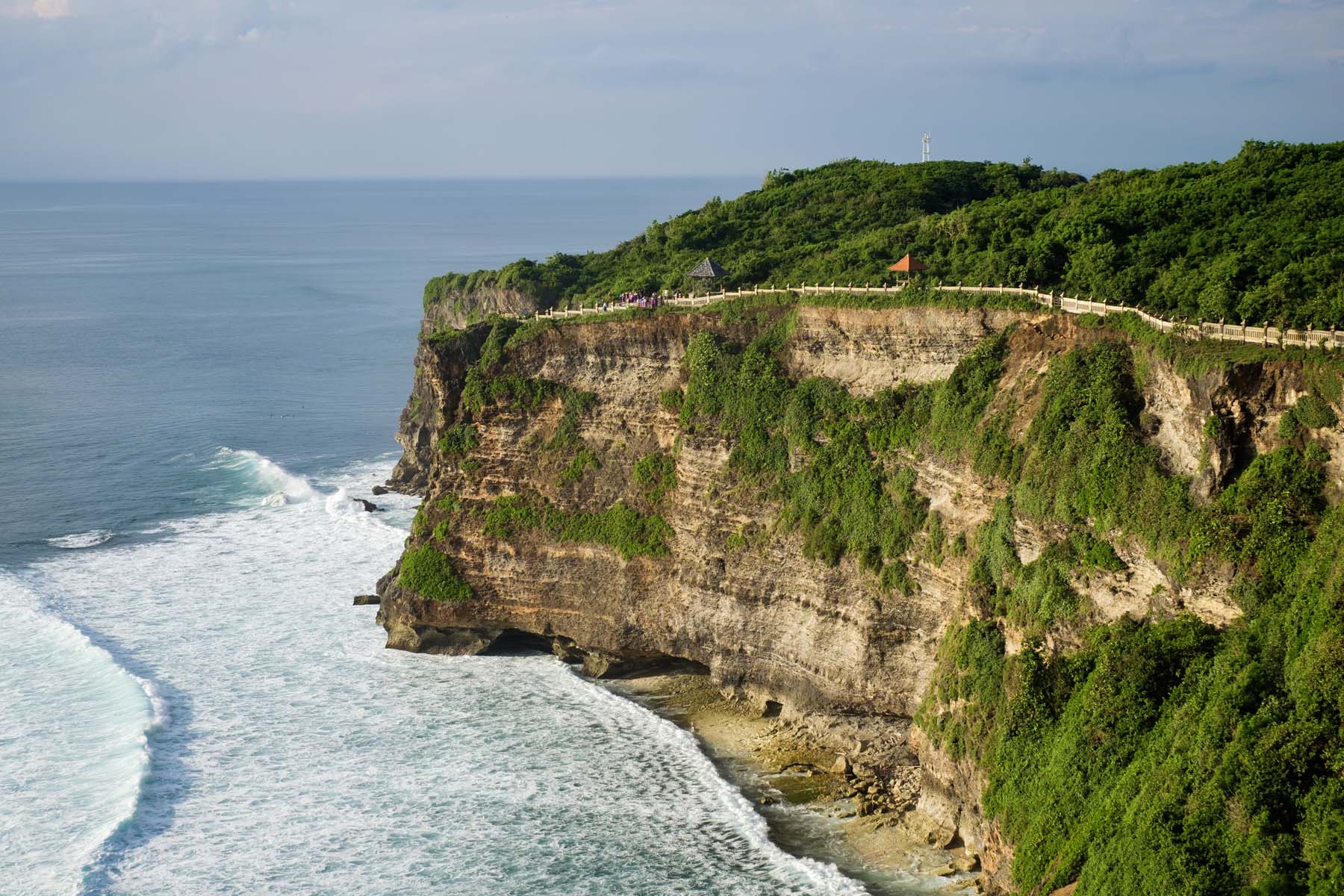 An amazing location, looking down at the ocean from the pathway along the cliff is such an amazing & majestic sight to see. This is my favorite temple out of all of the ones we saw in Bali, by leaps and bounds. So if you can only visit one temple in Bali, do go to this one. Even if you don't like visiting temples, do go and see this one. There's really no shade along the path so bring a hat! It was super hot and sunny when we were there, my friend was dripping sweats. Also the monkeys here seem more aggressive so keep away from them. I saw with my own eyes someone's iphone got snatched and they couldn't get it back from the monkey. The monkey took the iphone in it's mouth and cracked it!
---
KECAK DANCE
This is one of the popular dance performances to see if you're in Bali. If you're visiting Uluwatu, then I recommend staying for this performance. It starts at 6pm I think.
---
JATILUWAH RICE TERRACE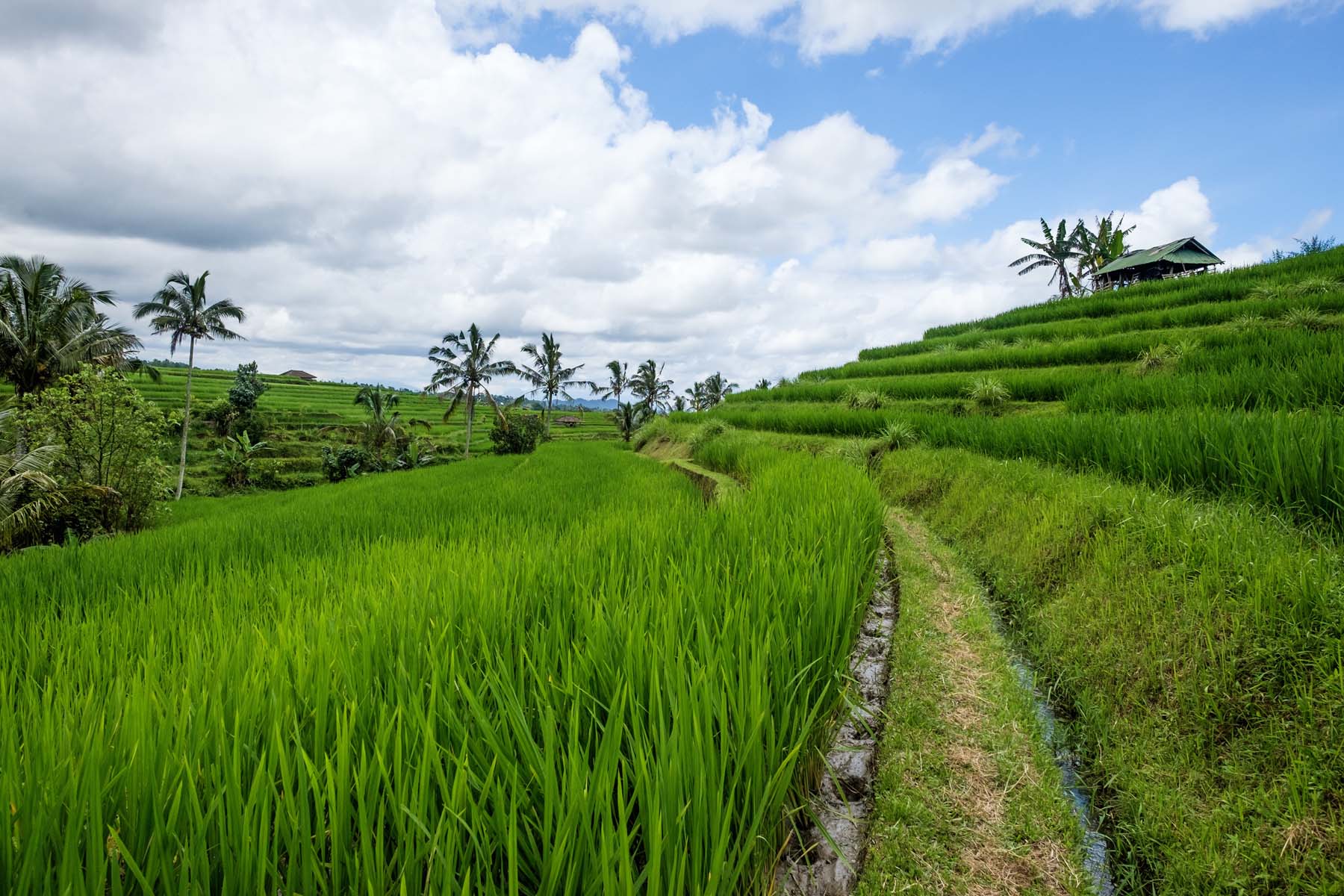 Rice Terraces that is listed as a UNESCO heritage site. It's a location to go if you'd like to just enjoy a peaceful time with nature. There's not much shading, so put on sunscreen or hat on sunny days.
See my photos of the Jatiluwih Rice Terraces.
---
MONKEY FOREST
Lots of monkeys here! If you want to see monkeys this is the place to go. Be careful with your belongings and don't get too close to the monkeys because they may snatch your stuff. There's one section where you can buy some bananas and feed the monkeys, so if you want monkeys climbing on you then buy the bananas.
See my photos taken at the Monkey Forest.
---
SULUBAN BEACH CAVE
An amazing spot if you can surf! The water looks very clean and you'll see nice waves.
---
WATER RAFTING
We decided to do water rafting. It was fun and not dangerous at all, though the water isn't really clean. Our guide was really chill, and they'll offer you beer so you can raft and drink at the same time lol.
---
OTHER PLACES
We also went to several other temples (Pura Bratan Water Temple, Taman Ayun Temple and the Elephant Cave). Out of those three I liked the Taman Ayun the most, but my absolute favorite is the Uluwatu temple, it's one that I would go back if I visit Bali again. I think we went to too many temples on our visit. We felt very templed out lol. We also saw another performance called the Baron & Kris Dance performance. I think if you've seen the Kecak one at Uluwatu temple then this one could probably be skipped.
With only 3 days, I probably haven't seen the best of Bali yet. That could be for next time!
See my photos of the Temples in Bali.
---
COST OF TRIP
Here's a breakdown of the cost of our 3 day Bali trip per person in USD (excluding flights). It is based on a 2-person share.
Accommodation: $81
Transportation (driver): $45
Activities & Entrance Fees: $72
Food: $60
Got Ripped Off: $14
Total Cost: $272 USD
Accommodation: HARRIS Hotel Seminyak