We had 6 days to spend in Taiwan, so we split it into 2 days in Taipei, 1 day in Tainan, 2 days in Kenting, and 1 day in Kaohsiung. We basically went from the top of Taiwan to the bottom on the western side.
Our 6 day itinerary in Taiwan:
Day 1-2: Taipei (Jiufen, Tamsui, Shilin Night Market, Taipei 101)
Day 3: Tainan (Confucius temple, Anping Port, Chikhan Tower)
Day 4-5: Kenting (See nature and the coast!)
Day 6: Kaohsiung (Lotus Pond, Dragon and Tiger Pagodas)
TAIPEI
Tamsui Old Street
We arrived around noon time to Taipei, took the train to our hotel Space Inn Hengyang Branch (awesome space themed hotel), went out to grab lunch, and headed to Tamsui to meet up with an old friend. There happened to be a Mazu (chinese sea goddess) celebration there that day, so we were able to see that. It was quite crowded lol. Then we walked around the old street and the pier. There's a ton of local food vendors and shops in this area.
Jiufen
The next morning we headed to Jiufen, known for the location where the animated movie Spirited Away was inspired from. It was very crowded as well, with lots of food and souvenir shops. We walked quite a while randomly around the area.
Taipei 101 and Shilin Night Market
Around 5pm we headed back to Taipei to see the Taipei 101 tower, then to the Shilin night market. We had octopus and a egg pancake dish, and grass jelly drink that was awesome. I also played a archery game and won a keychain lol. Getting around is super easy in Taipei.
Accommodation: Space Inn Hengyang Branch
Places visited: Jiufen, Tamsui (Danshui) Old Street, Shilin Night Market, Taipei 101
---
TAINAN
The next day we took the HSR (Taiwan High Speed Rail) to Tainan. We stayed at the Cambridge Confucius Inn, where we could rent out bikes for free 🙂
Chihkan Tower & Anping Port
After we checked into our hotel and ate, we rented the bikes and biked to the Chikhan Tower for a visit. Around the area we found a shaved ice cream place (Anping Bean Jelly) which was delicious. Then we biked to the Anping port, which was closed by the time we got there around 6pm lol. So we found a restaurant around the area for dinner and biked home.

The biking to these two locations turned out to take much longer than we thought, especially to the Anping Port. I think maybe if we had done the train or taxi it would've been better lol. We also missed the Hua Yuan (Flower) Night Market because we didn't have time.
Tainan Confucius Temple
The next morning we visited the Confucius Temple, which is just a few blocks from our hotel lol.

Accommodation: Cambridge Confucius Inn
Places visited: Chihkan Tower, Anping Port, Tainan Confucius Temple
---
KENTING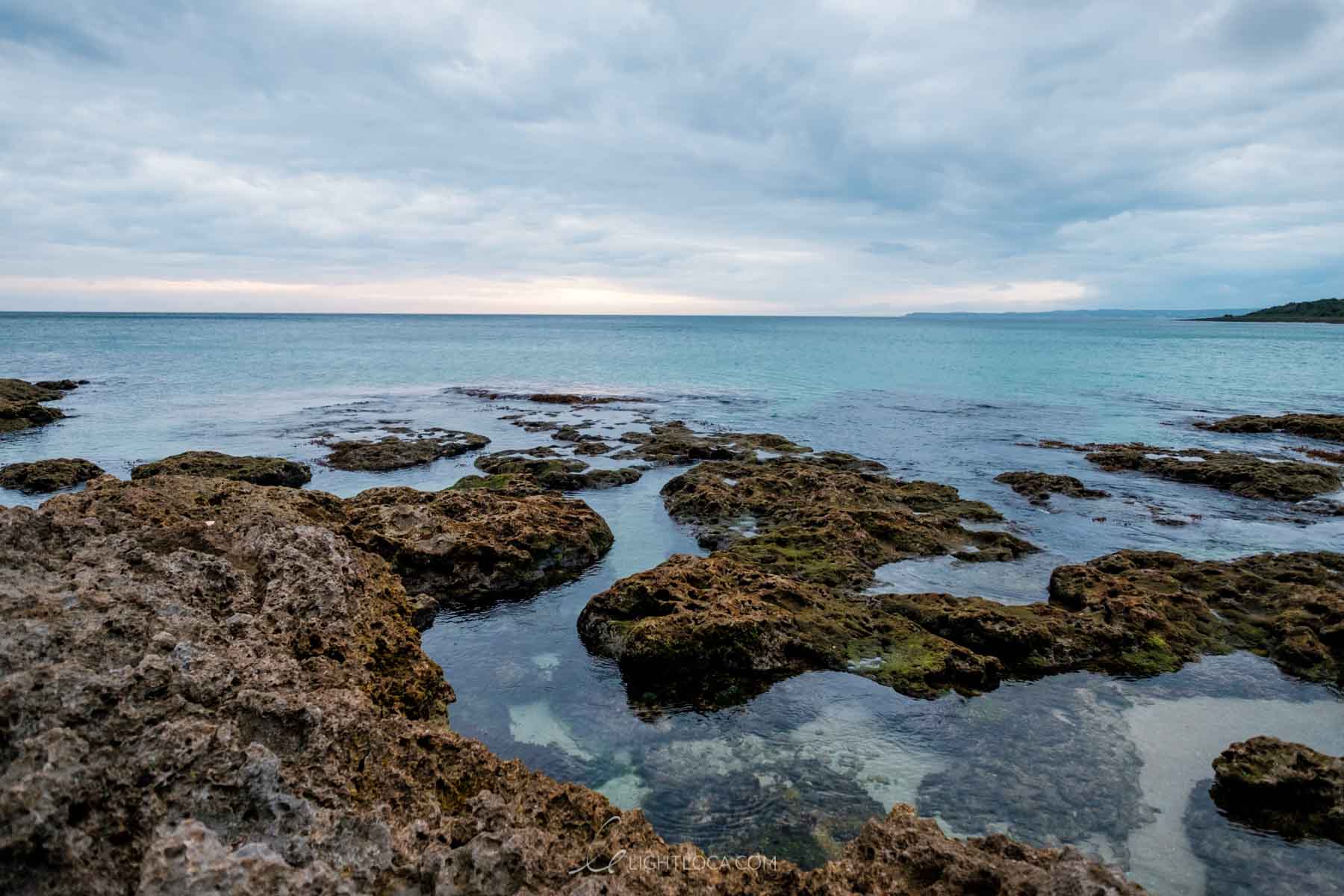 From Tainan we took the HSR to the Zouying station in Kaosiung, then a shared taxi to our accommodation (Starry Bay Inn) in Kenting. The inn owners were really nice. They gave us a ride to the scooter rental place so we can rent our scooters. It seems using scooters was the easiest option to travel freely around this area.

The weather turned out to be not so good on our visit though, with rain the first day….. I broke our scooter side mirror after a domino effect of my scooter tipping over sideways onto the other scooters parked there lol. We had to stop at a convenience store because of the sudden rain. So we just ate at the 7-Eleven for dinner and headed back to our hotel. That was our eventful first day at Kenting lol.

On our second day, we ate breakfast near the hotel and rode the scooter to each scenic spot along the coast, ending up at the Taiwan southernmost point. We stopped at Sail Rock, Shadao, and Eluanbi Lighthouse. It was actually quite windy that day, I thought it was going to rain again, but it just sprinkled a bit. On the way back, we stopped at the Kenting street market. It was quite lively with food stalls and restaurants. We ate dinner at one of the restaurants there.

One thing I had wanted to try was scuba diving here, but decided against it with the weather we were having. I don't think we had enough time to fully enjoy all the sights and things to do here, but it was a good taste 🙂

Accommodation: Starry Bay Inn
Places visited: Scenic spots along the coast (Taiwan southernmost point, Sail Rock (船帆石小沙灘), Shadao (砂島), Eluanbi Lighthouse), Kenting Street Market
---
KAOHSIUNG
We didn't have much time at Kaohsiung, only half a day here. We went to the Lotus Pond where it has some temples and the Dragon and Tiger Pagodas. For dinner we found a nice local restaurant by our hotel that was really good! We ordered Chicken skewer, beef skewer, grilled mushrooms, cold bamboo shoots, and oyster soup.

Accommodation: J-Hotel
Places visited: Lotus Pond, Dragon and Tiger Pagodas
Summary
I think we had too little time in each town, and should have also looked up special/famous food places in each location. My favorite town is probably Kenting. It was fun driving the scooters around and the nature sights were nice 🙂
---
Getting around Taiwan
We used the train mainly to get around Taiwan. The High Speed Rail Train to go between cities, and inside cities used either train, bus, bike, or scooter. I believe I got the Easycard, the main card you use for the trains.

---
COST OF TRIP
Here's a breakdown of the cost of our 6 day Taiwan trip per person in USD (excluding the international flight). It is based on a 3-person share.
Accommodation: $134
Transportation: $75
Activities & Food: $90
Total Cost: $299.00 USD
See the photos I took in Taiwan.